Industry experience
Create value for customers

Design and R&D
OEM supporting models

Sincere service
Provide integrated services
About us
Provide integrated services for air conditioners of new energy vehicles
· Mainly engaged in the design, production and sales of scroll compressor for electric air conditioner of new energy vehicles.
· The company has precision processing equipment, assembly and testing equipment required for the production of electric scroll compressor, and the current capacity is 50000 sets/year. The 12V-540V electric scroll compressor is suitable for parking air conditioning system, new energy vehicle air conditioning system and battery pack thermal management system. It has the characteristics of power saving, high reliability, stable operation, low vibration and low noise.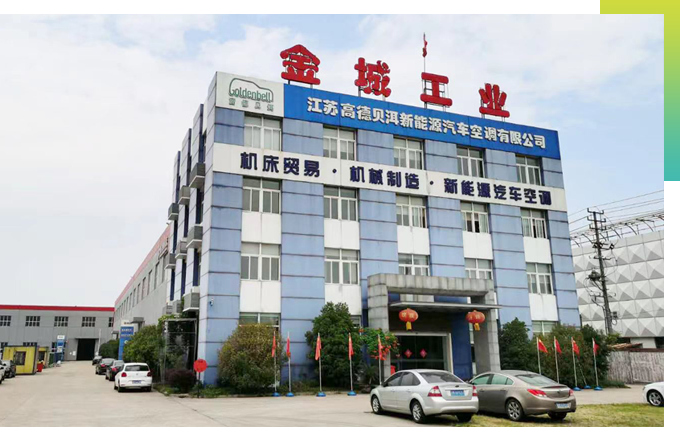 Electric air conditioning compressor enterprises should win in "substance" rather than "topic"
2022-11-17
---
For the compressor industry, 2015 has passed. Whether you are well prepared or not, 2016 has come, when the situation is still uncertain. How to face the innovation of marketing ideas and the progress of ideas has become an important proposition that compressor enterprises cannot avoid at present!
Electric air conditioning compressor enterprises want to achieve perfect marketing strategy
2022-11-17
---
What conditions do compressor enterprises need to have if they want to achieve a perfect marketing strategy? Let's make a comprehensive and systematic analysis. 1. Alignment: Marketing personnel often need to adopt different methods to coordinate marketing and business to keep alignment. They connect marketing activities with business investment results to enable marketing to play a role beyond sales. Marketing operations in these organizations monitor customer-centric marketing plans, ensure marketing portfolios, and support measurable marketing goals that have a direct impact on the business.
The living space of homogenized products of many enterprises of electric air conditioning compressor
2022-11-17
---
Differentiated conceptual products become the marketing innovation target of enterprises As we all know, because the cruel market competition is constantly depressing the survival space of many compressor enterprises' homogeneous products, after the successful promotion of a conceptual product has formed a trend, there will usually be many followers.